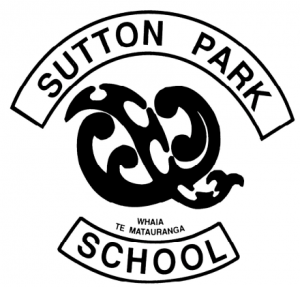 SUTTON PARK SCHOOL
89 Vine Street, Mangere East, Auckland 2024
Telephone 09 276 4560 Facsimile 09 276 4529
Principal: Fa'atili Iosua Esera
Ma te rongoa araimate….
Tui Puipuia Mai le Koviti
Huhu Malu'i mei he Vailasi Teletaa′
Vaccinate!
Ma te rongoa araimate ka whiwhi oranga koe.

Ma te rongoa araimate ka kore e herea e koe.

Ma te rongoa araimate ka ora koe.

Tikina atu kia rua ngā rongoa araimate.

Tui ia Ōla

Tui ia Sa'oloto

Tui mo le Soifua Lāulelei

Tui uma le Lua

Huhu malu'i  keke mo'ui, 

Huhu malu'i keke tau'atāina, 

Huhu malu'i keke pau'ia,

Ko ia ai, fakahoko fakatou'osi ho ongo huhu malu'i′.

Vaccinate to Live

Vaccinate to be Free

Vaccinate for Wellbeing

Do both your vaccinations.
Covid Cases at School
Students with/recovered from covid: 97
Staff with/recovered from Covid: 14
Staff in self isolation: 2
A Proud Way to Finish the Week
Our senior students who spoke on the Tongan Stage for the Polyfest 2022 made me enormously proud today. They spoke
well, with confidence and it was wonderful to see them step up. Despite the short notification, they did us all very proud.
The results are not important and I have yet to know the results when writing this. Our students did what we expect at our
school: To be the best they could be. That was good enough for me.
Thanks to Mrs Taufalele, Mrs Filipe, Mr Tau and Mr Fangai'uiha for preparing our students. Many thanks to the parents as
well for their ongoing support. I hope you were as proud of them as I was. A great way to finish the week.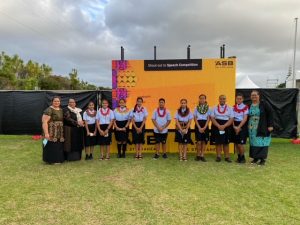 Resources for Toloa and Queen Salote Colleges
Many thanks again to all those who helped make this possible. I would like to acknowledge the support from the Board of
Trustees, parents and staff.
Three Way Conversations
The early feed-back from staff suggests that our 80% engagement rate will most likely be surpassed. If you haven't yet had a conversation with your child's teacher, please do so as soon as possible.
Attendance
It has been great to have more and more of our students back at school. Let us aim to have all our students at school
next week.
Vaccination
The Board of Trustees retains its position on staff and those twelve-year-old and over, to be fully vaccinated.
Chromebooks
Do be mindful of make sure these are charged, well-looked. Our on-line curriculum has enough activities and avenues for our children to continue learning at home. Be advised these are monitored by the teacher to make sure the devices are used accordingly.
Traffic Safety
Please be mindful of keeping our students safe at the front of the school. Park away from the yellow line, this makes it
easier for those watching the pedestrian crossing, to see when it is safe to cross the road.
This is our last Friday update.
Manuia le fa'aiuga o le vaiaso,