Kia ora,
I hope you and your loved ones are in good care and encourage you not to take any unnecessary risks, with Covid-19 at our doorstep. The school gets a regular update from the Ministry of Education, and the best advice from the Ministry of Health. Our school protocols for different levels of lockdown have been established, and these are reviewed regularly. Our school commitment has always been and will always be to make sure our school is safe for all our students. Our Level 3 guidelines will be on our website and Facebook. There will be updates on community radios and if in doubt, contact your child's teacher.
Our Learning Packs and Chromebooks are handed out on Tuesday.  So do come to school to collect these on Tuesday from 10 am to 1 pm. Do make sure you follow our contact tracing procedure by using your mobile app, or write your name and details when coming into the school. Maintain social distancing as best you can. Only parents are to pick up Chromebooks for those students who have left their behind. The Chromebooks are for our Years 5-8 but can be shared with younger ones at home. Please adhere to the contract you signed.
On-line teaching timetables will be made known in advance so that your child is ready for their lesson and be there on time. The teachers will remind the children of learning on-line. We trust our students will use the Chromebooks appropriately, but it is advisable that you know what your child is accessing on-line. Make sure they are not using the Chromebooks after 3:30 pm.
At Level 3, the school is open for those students who cannot be looked after at home. Students who are unwell should not be at school. If you a child is unwell and have flu-like symptoms she/he needs a Covid-19 test and stays home until the test results arrive.

The school is open only to students and staff, and visits to the school are by appointment only.

Students and staff at school to observe coughing, sanitising, and handwashing guidelines.
I know these times are difficult for many of you, and if you do want some assistance on anything, please email our 'Awhina Group' at awhimaiawhiatu@suttonpark.school.nz and the group will help you the best they can. You are welcome to contact me if you so wish. May God be at the heart of your homes while we are apart.
Ma le fa'aaloalo tele,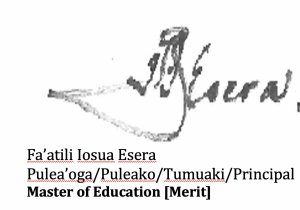 Tohi ki he matu'a Covid 19-01_03_21 Tongan